ESTIMATION OF BANDWIDTH UTILIZATION FOR SHDSL LINK WITH EFM TECHNOLOGY
Keywords:
SHDSL, EFM, bandwidth, throughput
Abstract
Background. The EFM technology is widely used in access network and assumes transformations chain of the Ethernetsignal for its distribution and further transmission through multiple copper lines named pairs. Multipairs mode is used in order to increase the capacity of the link. But copper pairs may have a different parameters and therefore different throughput. In this case non-equal distribution of the Ethernet traffic is used between pairs. But this approach requires transmitting some identificators in order to create original Ethernet frames at the receiving side. These identificators will impact on bandwidth utilization for multipairs connection.
Objective. The aim of the paper is theoretical and practical researches of bandwidth utilization for multipairs SHDSL/EFM connection in depending on traffic type.
Methods. Study all known publications and standards concerning EFM technology. Analyzing frames format for protocols which are used for SHDSL systems with EFM in order to calculate relation between payload and special data. Installation of the SHDSL link with EFM for practical researches.
Results. The theoretical and practical results concerning the bandwidth utilization for multipairs mode are achieved.
Conclusions. Methods of researches and their results may be used for estimation of the real throughput of SHDSL/EFM links during service level agreement (SLA) conclusion with customers.
References
ITU-T Recommendation G.991.2, Single-pair highspeed digital subscriber line (SHDSL) transceivers. – 2003
IEEE 802.3 standard, part 3: Carrier Sense Multiple Access with Collision Detection (CSMA/CD) access method and Physical Layer specifications. – 2010.
V.G. Olifer, N.A. Olifer Chapter 13. Switched Ethernet network // Computer networks. Principles, technologies, protocols. – issue №4 – SPb.: Peter, 2010. – p. 438.
Michael Beck. Ethernet in the First Mile: The IEEE 802.3ah EFM Standard (Communications Engineering). - McGraw-Hill Professional, 1 edition. – 2005, 304 pages.
Watson SHDSL EFM Plug-in. Operating Manual. – Schmid Telecom AG. - 2014.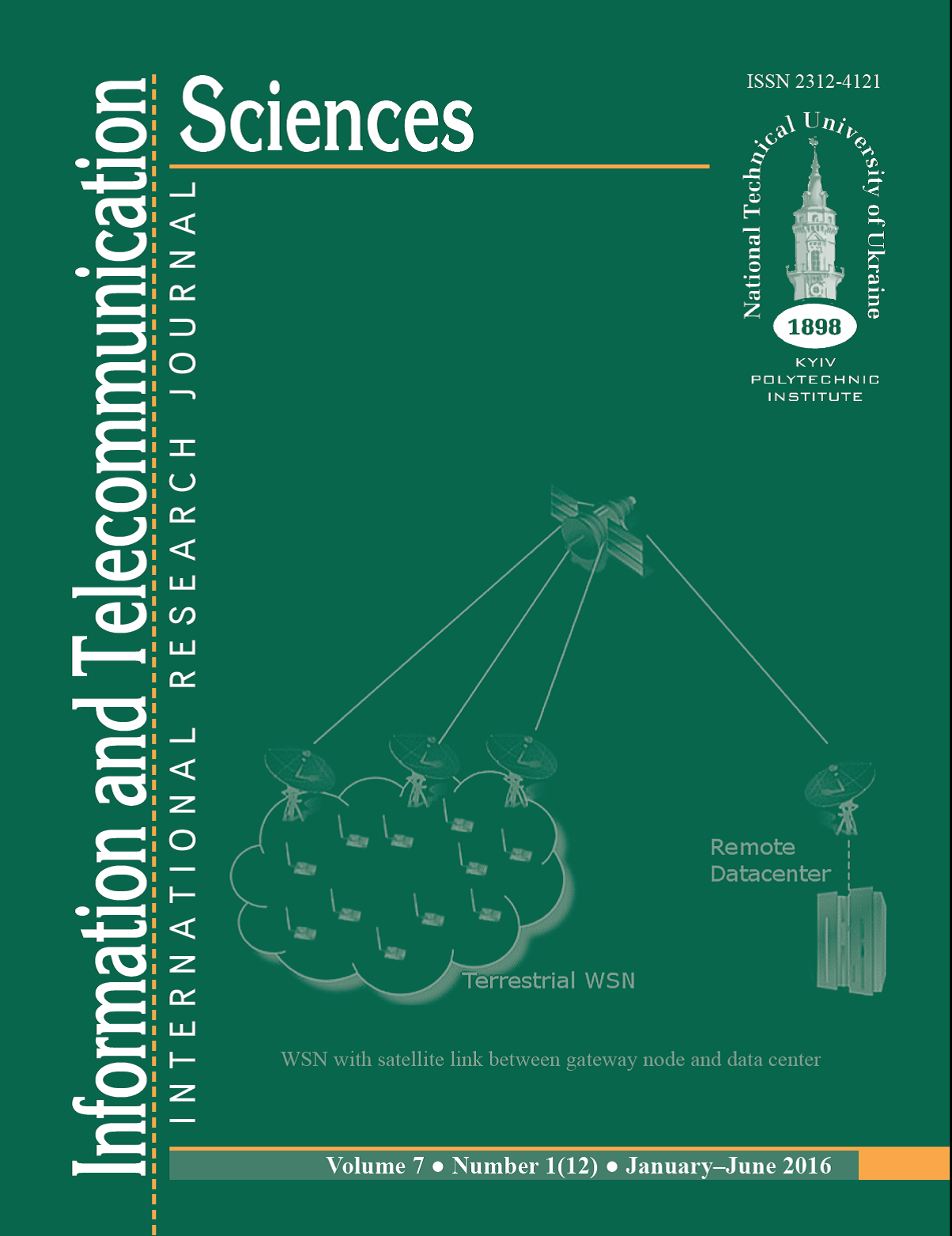 Downloads