THE SELF-ORGANIZING RADIO NETWORKS AND ULTRA WIDE BAND SIGNALS
Abstract
The paper proposes to use impulse radio ultra wide band signals in self-organizing ad hoc and MANET networks to solve multiple access and widen networks coverage area problems. New methods of signals reception and information capacity increasing are proposed.
References
S. Bunin, A. Voiter, M. Ilchenko and V. Romanjuk, "Selforganized radio networks with ultra wideband signals", Naukova Dumka publication, Ukrainian Academy of Sciencies, Kyiv, 2012, 444 pp.
M. Ghravami, L.B. Michael and R. Kohno, "Ultra wide band signals and systems in communication engineering", John Wiley & Sons, Ltd, Chichester, West Sussex, England, 248 pp.
FCC, "Revision of part 15 the commission rules regarding ultra-wideband transmittion systems", ET Docket, 2002.
S. Bunin, "Ultra short impulse radio signals in future long range radio communication systems", Proc. of 20-th International Conf. "SHF engineering and communications", Sevastopol, Crimea, Ukraine, Sept. 2010.
S. Bunin, "Non energetic" reception of ultra short impulse radio signals", Telecommunication Sciences, v.1, No.1, July – December 2010, pp. 7 – 13.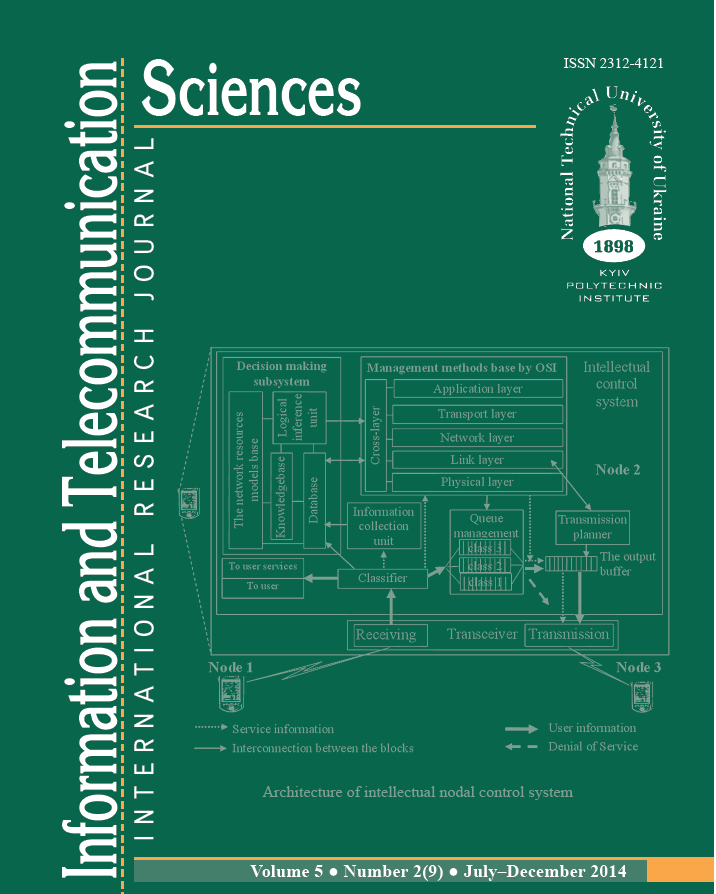 Downloads