INCREASE OF GEOSTATIONARY ORBIT EFFICIENCY IN THE Ku BAND BASED ON CHANGES OF ITU THRESHOLD VALUES
Abstract
The article is devoted to the estimation of threshold values, regulated by ITU, which determine the necessity of satellite networks coordination in the Ku band. Maximum capacity of geostationary orbit (GEO) for different diameters of
earth station antennas, operating in standard DVB-S2 accounting the limitations caused by the parameters of existing satellite networks equipment, is determined. Optimal values of satellites' orbital separation, relative increase in allowable
noise / and the signal to single-interference ratio / were identified for maximum GEO capacity.
References
Radio Regulations 2012.
http://www.itu.int/ITU-R/go/rcpm-wrc-15-studies.
L.J.Kantor, M.V.Mysev, M.V.Prokopiev Avaluation of some methods of geostationary orbit frequency resource deficiency overcoming // ISSN 0013-5771. TELECOMMUNICATIONS, Nr.11, 2009.
S. Plotnikov, B. Lokshyn, S. Alymov, P. Basov, A. Koval'skyi, N. Testoedov, V. Vilkov Need of satellite capacity for communication and television in Russia in nearest 10 years // Broadcasting. Nr.5, 2011.
A. Barskov Satellite communuication: optimization of all levels // Telecom, Nr. 4, 2012.
S. Pechterev Ka-revolution in SPD // Technology and means of communication. Nr. 2, 2011.
ETSI EN 302 307 V1.3.1 (2013-03) Digital Video Broadcasting (DVB); Second generation framing structure, channel coding and modulation systems for Broadcasting, Interactive Services, News Gathering and other broadband satellite applications (DVB-S2).
Marinella Aloisio, Piero Angeletti, Enrico Casini, Enrico Colzi, Salvatore D'Addio, Roger Oliva-Balague Accurate Characterization of TWTA Distortion in Multicarrier Operation by Means of a Correlation-Based Method // IEEE TRANSACTIONS ON ELECTRON DEVICES,
VOL. 56, NO. 5, MAY 2009.
Kapshtyk S.V. Project "Lybid" – from dream to reality // MediaSat, Nr. 07(66), July 2012.
ITU Rec P 618 Propagation data and prediction methods required for the design of Earth-space telecommunication systems.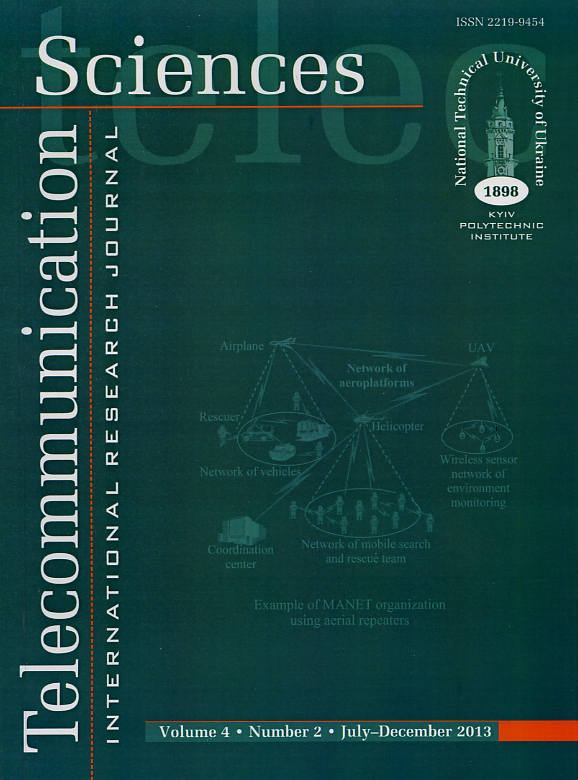 Downloads