IMPULSE ULTRA-WIDEBAND SIGNAL RELAYING IN AD HOC RADIO NETWORKS
Abstract
A method of impulse ultra-wideband signals relaying in ad hoc radio networks is described. As the relaying signals a group of chipsets is used to represent various minimal information units. A system of markers is introduced to unambiguous determine the relaying routes. The chipset representation of transmitted signals reduces the delays coursed by multistep relaying and increases the data transfer rate.
References
Radio resource sharing for ad hoc networking with UWB / F. Cuomo, C. Martello, A. Baiocchi, F. Capriotti // IEEE Journal on Selected Areas in Communications. ─ 2002. ─ Vol. 20, N. 9. ─ P. 1722─1732.
Negi R., Rajeswaran A. Capacity of ultra wide band wireless ad hoc networks // IEEE Transactions on Information Theory. ─ 2007. ─ Vol. 6, N. 10. ─ P. 3816─ 3824.
Frodigh M., Johansson P., Larsson P. Wireless ad hoc networking: The art of networking without a network // Ericsson Review. ─ 2000. ─ N. 4. ─ P. 248─263.
Russel D. The principles of computer networking // Cambridge University Press, 1989. ─ 514 p.
Sharma V., Hellstrand F. RFC 3469: Framework for multi-protocol label switching (MPLS)-based recovery // IETF. ─ February 2003. 40 p.
Perkins C., Belding-Royer E., Das S. RFC 3561: Ad hoc on-demand distance vector (AODV) routing // IETF. ─ July 2003. ─ 38 p.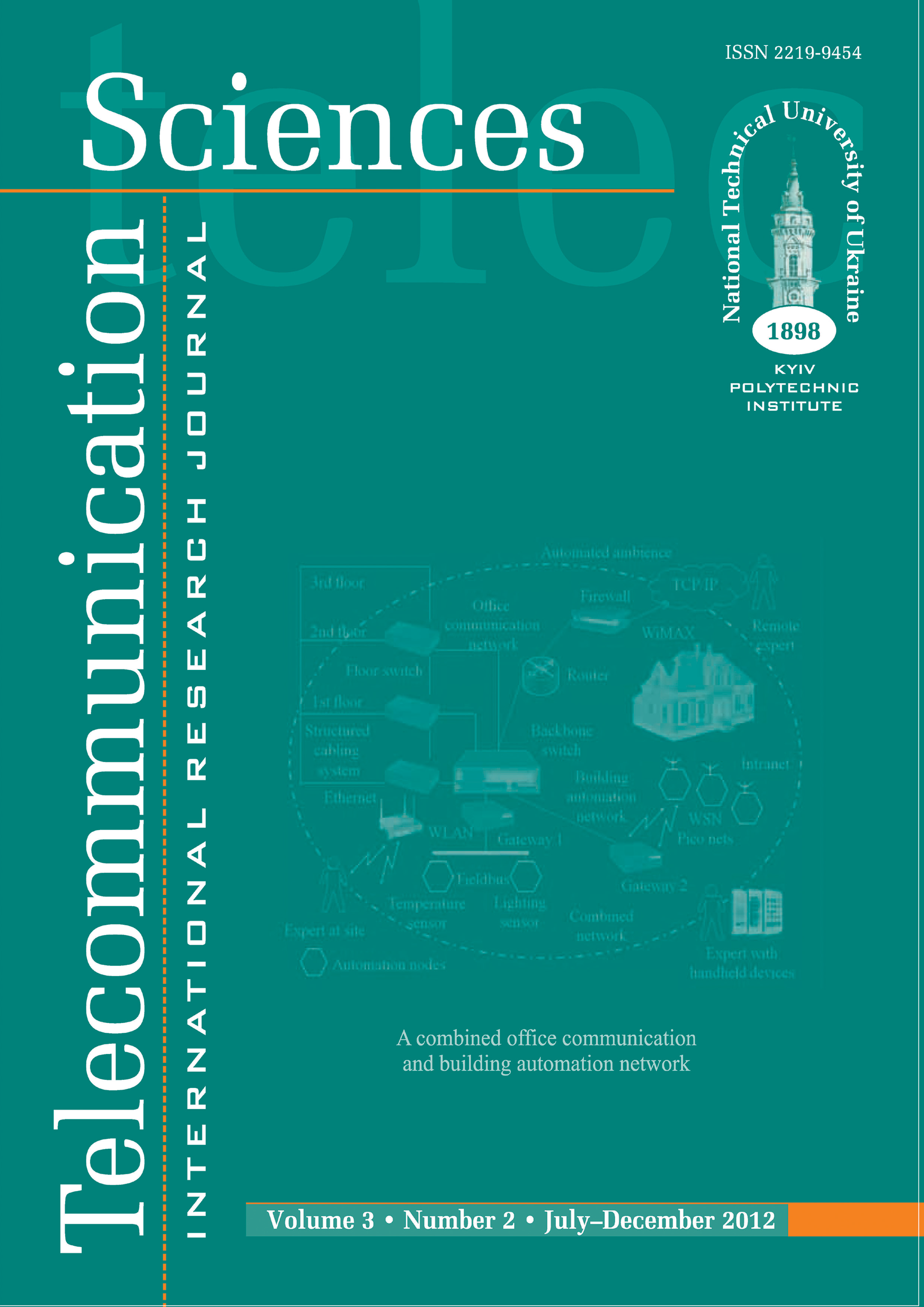 Downloads